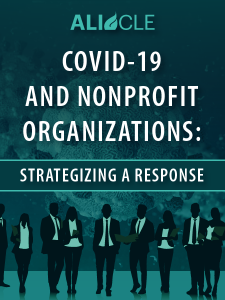 The COVID-19 pandemic is a health crisis with significant economic impacts. Certain industries and sectors are feeling more acute pressures caused by the virus and this is especially true for nonprofit organizations. These organizations are struggling to survive, while still carrying forward their organizational mission of service to their communities.
Take advantage of these free course materials from our recent webcast, COVID-19 and Nonprofit Organizations: Strategizing a Response, and help your nonprofit organization or your nonprofit clients using some of the tools and steps that were discussed in this webcast. The organizations that strategize and invest time in a COVID-19 response now, will weather this storm better than those that simply react to it.
---
Interested in more COVID-19 content? Click here for upcoming CLE programs, on-demand courses, and free resources.