You are retained by a client to collect a debt. You first send a demand letter. It is ignored. You then commence a lawsuit. Whether the lawsuit is contested or ignored, you finally end up on that happy day of having entered a judgment against the debtor.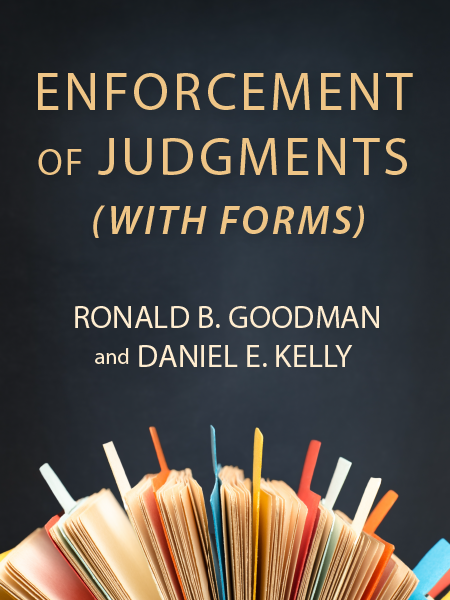 Now you can sit back and relax because for sure the judgment will be paid, correct? No, in most cases. The work now begins to collect the judgment. Whether you are successful or not depends on who is smarter: you or the debtor. Is the debtor better at hiding his assets than you are at finding and seizing them?
This article explores how to best find and seize the judgment debtor's assets.
STEP 1
The first step is to discuss with your client what he or she knows about the debtor. Does the client know where the debtor has bank accounts? Does the client know whether the debtor owns real property? Does the client know what other property the debtor has?
Bank Accounts
If your client knows where the debtor maintains bank accounts, you should immediately send a restraining notice to that bank along with an information subpoena. That will tie up the debtor's assets and you'll be able to find out how much the debtor has in his or her accounts. A copy of that restraining notice must also be sent to the debtor, either simultaneously or a few days after it was sent to the bank. A sample information subpoena with a restraining notice appears as Exhibit A at the end of this article. Follow up with the bank and if there are funds on deposit, send a law officer (sheriff or marshal) to seize the accounts. The fee of the officer is typically five percent of what is collected.
Real Property
If you know where the debtor lives and you know that he or she owns real property, you have a lien on the property if the judgment is entered in the county where the real property is located. If the property is in a different county, then you have to file a transcript of the judgment in the county in which the property is located (see Exhibit B). Once the transcript is filed you have a lien on that real property. You may then look into a foreclosure of such real property. You will have to work with the sheriff to effectuate a foreclosure. If the property is held by the debtor and the debtor's spouse, you cannot foreclose unless the spouse predeceases the debtor.
---

CLICK HERE to read the full article, which was originally published in ALI CLE's The Practical Real Estate Lawyer. 
Subscribe here to the print or digital version of The Practical Real Estate Lawyer today and get hands-on advice and solutions to real estate law