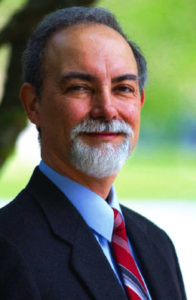 Frank J. Cavaliere, Esq., is University Professor of Business Law and former Chair of the Department of Administrative Services in the College of Business at Lamar University, in Beaumont, Texas. His email address is Frank.Cavaliere@Lamar.edu, and his website is www.webwiselawyer.com.
The Web-Wise Lawyer is a column featured in ALI-CLE's The Practical Lawyer
For quite some time now the biggest theme in the U.S. news has been Internet insecurity and its many iterations (i.e. leaked Presidential campaign e-mails, Yahoo! security hacks, etc.). Wikileaks recently dumped scads of documents they claim came from the years, CIA detailing methods used by the Agency to access virtually any "smart" device, including televisions. Speaking of television, countless shows like NCIS have been telling us about this forbut I guess we didn't believe them (see "WikiLeaks Releases Trove of Alleged C.I.A. Hacking Documents," from the New York Times at https://www.nytimes.com/2017/03/07/world/europe/wikileaks-cia-hacking.html?). I recall a recent news story about a deranged individual who committed some atrocity who claimed he was acting out because the CIA was spying on him. As the saying goes, "Just because you are paranoid, doesn't mean someone isn't spying on you."
In what appears to be a marriage made in Paranoid Heaven, Norton Security has teamed with identity protection service LifeLock. According to the announcement from Norton's parent, Symantec: "Dear Customers, We have some exciting news. Symantec, the leader in cybersecurity and parent company of Norton, has entered into an agreement to acquire LifeLock, the leader in identity protection." If you listen to the radio at all, you must have heard one of the unrelenting LifeLock commercials warning you that if you use public Wi-Fi you are putting all your private information at risk. I've spent a good deal of time in hotels that offered free Wi-Fi recently, so I decided to investigate ways to reduce the risk of snooping. This column will discuss some of the ways you can help make yourself less of an easy target for hackers.
BEFORE USING FREE WI-FI
To make a point about the insecurity of networks, a friend once printed a letter off a colleague's document folder via an open network connection and put it on his desk. He was unaware that his files were available to anyone on the network. That was an object lesson on the risk of "file sharing." According to "Staying safe on public Wi-Fi" (see Resources below): "If you are connecting via Windows, make sure to turn off file sharing and mark the Wi-Fi connection as a public network. You can find this option in the Control Panel > Network and Sharing Center > Change Advanced Sharing Settings."
THE NEXT STEP: VIRTUAL PRIVATE NETWORKS
Read some (or all) of the resources listed below to find out all you could want to know about the virtual private network, VPN, which is a more proactive approach to anonymity than merely disabling File Sharing. Simply put, a VPN is a server you log onto via an encrypted connection that works as a go-between between your computer and the Web sites you are visiting. Here's another explanation from "The Best VPN Services of 2017" by Max Eddy (see Resources below): "In the simplest terms, it creates a secure, encrypted connection, which can be thought of as a tunnel, between your computer and a server operated by the VPN service." Looking at the Resources below will provide you with scores of VPN services, some free, others fee-based. Three that I researched before deciding to add a VPN service were:
CyberGhost at www.cyberghostvpn.com: "Trusted by 10 Million Users, One-Click Solution for Your Digital Needs."
HotspotShield at www.hotspotshield.com: "Get behind the shield – Secure, Private, and Unrestricted Access to the World's Information."
SecurityKISS at www.securitykiss.com: "Secure your Internet connection with SecurityKISS Tunnel. We are a leading VPN provider to protect privacy, ensure anonymity and bypass Internet restrictions."
Ultimately, I decided to go with CyberGhost; the pay service, not the free version. It costs $6.99 a month, but there have been special discounts when paying for a year in advance. The paid service offered advantages: faster surfing and no session time limit.
MY EXPERIENCE WITH CYBERGHOST
I had very few mishaps with CyberGhost. It has an intuitive interface and it comes on and connects automatically. If you are continually logged in, as at home, that is fine, but it creates some problems when logging in to a strange free Wi-Fi network. If you check into a hotel, for instance, and you wish to log in, you had better turn off CyberGhost first. Once you have logged into the password protected hotel network you can then open CyberGhost and let it automatically connect and take over. It is very comforting to see the message that your connection to that hotel network is protected. You will see that you are connected to a server in another city. While my hotel was in Houston, I was usually connected to servers in New York City or Miami, Florida.
OPERA BROWSER
Over the years I have dallied with Opera, the free Norwegian Web browser that offers some advantages over more common browsers such as Internet Explorer and Chrome. Early on, Opera was known as the leaner and faster alternative. Nowadays it is known for its built in ad-blocker and embedded VPN. To enable the VPN service click on Menu (in the upper left hand corner), then Settings, and finally Privacy and Security. Click the VPN box, but before you do, consider this information from Opera: "Secure proxy provided by SurfEasy Inc., an Opera company based in Canada. By using the service you accept the Terms of Service.
VPN connects to websites via various servers around the world, so your connection speed might be affected." Another thing to consider: there is "nothing for nothing." There are quirks and disadvantages associated with using Opera's free ad-blocker, namely, many free sites don't appreciate the use of ad-blockers because they raise revenue by selling ad space. You can find yourself blocked in return by those sites. I have found other content restrictions such as the occasional inability to use slide show features offered by some sites. Additionally, while using the VPN feature I found that I could not access my favorite Internet radio station because it was not available in "my country" (meaning the country used by the VPN service). You can get around these problems by opening another browser such as Internet Explorer, excuse me, Edge.
CONCLUSION
We take much for granted when we go digital. The best we can do is take advantage of known precautions. Not taking all reasonable protection is foolhardy. But, even taking precautions will not guarantee total protection. Even LifeLock has taken the precaution of saying "No one can prevent all identity theft."
RESOURCE
The Best VPN Services of 2017, by Max Eddy (2016) on PC Magazine Online at http://www.pcmag.com/article2/0,2817,2403388,00.asp
Protect Yourself With a Free VPN Service, also by Max Eddy (2015) on PC Magazine Online at http://www.pcmag.com/roundup/285788/the-best
-free-vpn-services-of-2015
Best free VPNs: 10 best free VPNs for startups, by Charlotte Jee (2017) on TechWorld at http://www.techworld.com/picture-gallery/security/best-free-vpns-in-uk-3629751/
How—and why—you should use a VPN any time you hop on the internet," by Ian Paul (2017) on TechHive at http://www.techhive.com/article/3158192/privacy/howand-whyyou-should-use-a-vpn-any-time-you-hop-on-the-internet.html : "While VPNs are an important tool, they are far from foolproof."
How to safely use free Wi-Fi, by Kim Komando (2016) on USA Today at https://www.usatoday.com/story/tech/columnist/komando/2016/01/01/how-safely-use-free-wi-fi/78072568/
Staying safe on public Wi-Fi, by Lexy Savvides (2015) on C/NET at https://www.cnet.com/how-to/tips-to-stay-safe-on-public-wi-fi/
How to Connect to a VPN on Android, by Chris Hoffman (2016) on How-To Geek at https://www.howtogeek.com/135036/how-to-connect-to-a-vpn-on-android/