VI. LEGAL ISSUES INVOLVING ELECTRONIC MEDICAL RECORDS
A. Admissibility of Electronic Medical Records
Federal Rule of Evidence 803(6) deals with the admissibility of electronic medical records and makes them an exception to the hearsay rule if the record is created in the regular course of business and the healthcare provider makes the entry as part of its regular practice. The record must also be authenticated by the records custodian or other qualified witness before it can be admitted into evidence. Fed. R. Evid. 803(4) further allows statements made for the diagnosis or treatment into evidence if the declaration is reasonably related to the patient's treatment and it depicts the medical history, symptoms or their cause.
The admissibility of EMR in state courts requires a review of each jurisdiction's rules of evidence but some states have passed legislation on the issue. For example, Indiana has enacted the Hospital Medical Records Electronic Data or Electronic Image Processing Statute. This law provides that entries made in hospital medical records may be authenticated by showing that:
The electronic data processing equipment is standard equipment in the hospital;
The entries were made in the regular course of business at or reasonably near to the happening of the event or order, opinion, or other information recorded;
The security of the entries from unauthorized access can be demonstrated through the use of audit trails; and
Records of all original entries and subsequent access to the information are maintained.
Based upon this Rule, the recording of an electronic hospital record is considered an original written record and printouts will be treated as an original record for evidentiary purposes. Nevertheless, there are two things which may influence the admissibility of the chart; whether the note is medically relevant to the treatment and whether the entry is one of fact or opinion. Likewise, North Dakota provides that an electronic medical record, whether in written or printed form, shall be considered an original record for the purpose of its admissibility into evidence. Several states, however, do not specifically address the issue but have passed laws requiring electronic medical records to be treated the same as a paper version. North Carolina permits the creation of an electronic version of a paper chart, but it must be kept in a legible and retrievable format and the law allows for their authorization by a written or digital signature in lieu of a signature in ink. Furthermore, the legal rights and responsibilities concerning records created or maintained in an electronic format shall be the same as those medical records embodied in paper or other media. Louisiana's law applies to digital technology in general and notes that an electronically digitized copy, when satisfactorily identified, shall be considered the same as an original, and shall be admissible in evidence. La. Rev. Stat. Ann. §44:39.
[line]
The full article was published in ALI CLE's The Practical Lawyer, and is available for free download by clicking here.
Subscribe to the print or digital version of The Practical Lawyer today.
[line]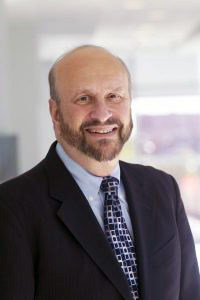 SAMUEL D. HODGE, JR.
is a professor at Temple University where he teaches both law and anatomy. He is a national speaker, has authored more than 160 articles in medical and legal journals, and has written six medical/legal texts. He also enjoys an AV preeminent rating and has been named a top lawyer in Pennsylvania on multiple occasions. He may be reached at www.samhodge.com.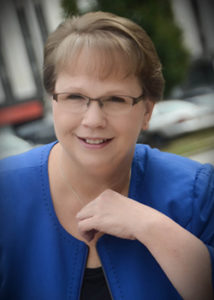 JOANNE CALLAHAN, RN, MSN, NE-BC, CLNC has been a registered nurse for 21 years, with clinical experience in cardiology and in nursing management. Ms. Callahan is a member of the National Alliance of Certified Legal Nurse Consultants. She holds a Master's Degree in Nursing Leadership and Health Systems Management and also Board Certification as a Nurse Executive. She may be contacted at www.CallahanLNC.com.
Portions of this article have previously been published in Hodge and Callahan, Understanding Medical Records In The Twenty-First Century, 22 Barry L. Rev. 273 (Spring 2017) and are reprinted with permission.