Opioids are usually not dangerous when used over a short period and in the manner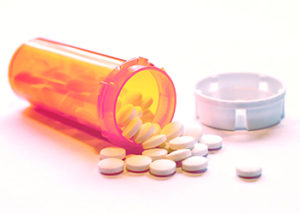 prescribed by a physician. The problem is that they can cause euphoria so that they are misused or taken in larger amounts than prescribed. Even when used properly, people may develop a dependency and seek higher dosages or turn to unauthorized sources to obtain the opioids. These outlets include visiting a pill mill where a doctor prescribes narcotics inappropriately, physician shopping whereby the patient sees multiple doctors at the same time, and pharmacy diversion which occurs when an employee of a pharmacy or physician forges a prescription.
GOVERNMENT ACTION
Opioid abuse has caught the attention of the government in recent times. This lead Congress to enact the Comprehensive Addiction and Recovery Act ("CARA"), which covers a spectrum of preventative measures to protect against abuse and to promote increased access to opioid reversal medication. The law also provides funding to detect and treat those in prison with addiction problems and encourages drug monitoring programs to help states supervise prescription drug diversion.
In 2016, the FDA changed the labeling requirements for opioids to include information notifying healthcare providers and consumers of the significant dangers related to the use of particular opioid drugs. It also initiated an Opioid Action Plan to decrease prescription misuse while permitting those with chronic pain to obtain effective pain-management choices. It even approved a new composition for OxyContin to limit the misuse of the drug.
The Drug Enforcement Administration tackled the abuse problem by reducing the quantity of most Schedule II opiates and opioid related medicines that may be made in the United States by 25 percent.
Some narcotics, such hydrocodone, have even more severe restrictions. For instance, the manufacturers of this drug may only make 66 percent of the quantity made in 2015. These amounts were established after the government determined the appropriate medical needs for the medication; estimated retail use based upon prescriptions issued and information from the agency's own records for controlled substance sales.
[line]
CLICK HERE for the free download of the full article, which was originally published in

ALI CLE's The Practical Lawyer.
Subscribe to the print or digital version of The Practical Lawyer today.