Colorado is high, having more peaks within its borders than any other state. Wyoming is wide, with the breadth of the plains between the Bighorns and the Grand Tetons. California is handsome, with a splendor of success. It takes all three adjectives to describe Montana."
—The Road of a Naturalist, Donald Curloss Peattie
That observation helps explain why Montanans are among the happiest in the nation and possess a high sense of well-being. The state's geographic traits shape an economy where bountiful agricultural production and rich natural resource development cohabitate with the abundance of scenic splendor—but wheat, beef, coal, oil, timber, hydropower, fishing and hiking do not tell the entire story. As a home to first-rate healthcare and a national leader in start-ups per capita and manufacturing growth, these newer economic sectors complement the predominant agriculture, natural resource development and tourism industries, traditional economic mainstays that predate statehood in 1889. These real estate-driven industries influence how and why we use, buy, sell, lease, develop, restrict, encumber, and recreate on real estate and in turn impact real estate acquisitions.
LOCAL PRACTICE
When undertaking a real estate transaction, a general understanding of local practice is helpful. The juxtaposition between Montana's small population (approximately 1 million) and large geography (fourth largest state) presents a challenge for local attorneys wanting to focus on a narrow legal sub-specialty and forces them to hone a broad skill set throughout a primary practice area. An effective local real estate practitioner has strong substantive knowledge in sales and acquisitions, leasing, development, finance, and entity formation. In a transaction, it is common to encounter both unrepresented parties and attorneys with limited real estate experience. These situations require a deft approach. For example, it is rare for parties to consummate a residential real estate transaction with an attorney. That legal landscape contributes to the local real estate form practice, or lack thereof.
FORM PRACTICE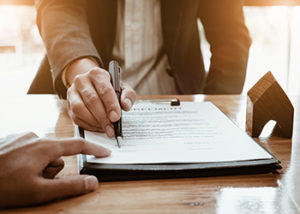 Montana has no statutory or standard form of deed. Also absent is a standard or customary form of purchase and sale agreement, except for the copyrighted Montana Association of Realtors Forms, which parties typically use when they do not engage real estate counsel (or sign before doing so). Those forms are nearly universal in residential real estate transactions and common in commercial real estate transactions. Attorneys rarely use them, but if doing so is unavoidable, significant revisions are necessary. A common and ill-advised practice is using those real estate forms in commercial transactions, which typically implicate areas beyond just the real estate component. In these instances, the form users either ignore those other areas or attempt to address them by inadequately populating the "fill in the blank" portions of the form or tacking on poorly crafted addendums.
This article provides guidance on how to draft real estate transaction documents from the buyer's perspective that comply with local law and avoid roadblocks that arise due to a lack of standard forms and when parties are un- or underrepresented.
[line]
CLICK HERE for the free download of the full article, which was originally published in ALI CLE's The Practical Real Estate Lawyer.

Subscribe here to the print or digital version of The Practical Real Estate Lawyer today and get hands-on advice and solutions to real estate law dilemmas.
[line]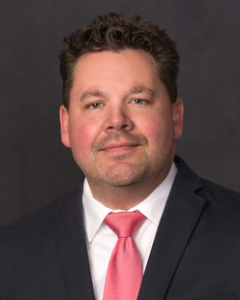 KEVIN P. HEANEY is a Partner in the Billings Montana Commercial Department of Crowley Fleck PLLP. His practice focuses on commercial transactions, real estate transactions, banking and finance, entity formation and corporate governance.
Kevin counsels national, state-wide, and local businesses. He is a fellow in the American College of Mortgage Attorneys, has an AV Preeminent rating in legal ability from Martindale-Hubbell and is listed in Chambers USA, Mountain States Super Lawyers and Best Lawyers in America.