Technology is here. It's a way of life. It affects everything we do. Following are some Websites, Apps and Desktop programs that can help real estate lawyers, stay current, be more productive, and add value to what you do for clients.
The number of Websites and Apps seems endless. Some of them are irrelevant to a typical commercial real estate lawyer's practice. Some of them are bad; and some of them are really good.
What should you be concerned about?
Ethical and Security Concerns and Recommendations
Using the Internet has become an essential part of practicing real estate law. That being said, there are some basic techniques that every real estate lawyer should utilize to protect client confidentiality and data.
Are your calls private? Internet (Wi-Fi) calls in particular are susceptible to being intercepted, particularly if you are making calls utilizing a public Wi-Fi system, such as in a hotel, coffee shop, airplane or airport. It is safer to make your calls only using cellular, rather than public Wi-Fi. If you do use public Wi-Fi to make calls, then use a Virtual Private Network (VPN) tool (see below) to add a level of security to your call.
Similarly, using public Wi-Fi to connect to the Internet introduces risks. It is easy for others to obtain access to your device when you are logged into a public Wi-Fi network. Your cellular wireless connection is much more secure by default, so use it when available (and for more secure transactions). If you are going to utilize public Wi-Fi, then consider limiting it to non-secure transaction needs (i.e., general browsing without any need to enter credentials) or purchasing a VPN tool from a reputable VPN service provider, such as AnchorFree, Private Internet Access from London Trust Media, NordVPN, Express VPN, F-Secure or Hotspot Shield. In some States, using public Wi-Fi without a VPN could be considered an ethical violation.
If you use the Internet while traveling and you want to connect by Wi-Fi but don't have a VPN tool on your device, then consider purchasing a MiFi Router. A MiFi Router is a very small, portable wireless router that functions as a secure Wi-Fi hotspot. MiFi uses a cellular telephone connection (that you pay for to your cellular carrier) to give you Wi-Fi access wherever you can make a cellular telephone call. This is really much better to use than "free" public Wi-Fi because the MiFi Router can be password protected. Alternatively, set up your smartphone cellular setting so that you can tether another device to it).
Change the settings on your devices so that your devices do not automatically connect to known Wi-Fi networks. If, instead, you connect manually, there is less chance that you will connect to a "spoofed" Wi-Fi hotspot.
Similarly, change the settings on your device so that cellular calls are not automatically switched to Wi-Fi when Wi-Fi is available.
[line]

CLICK HERE for the free download of the full article, which was originally published in ALI CLE's The Practical Real Estate Lawyer.
Subscribe here to the print or digital version of The Practical Real Estate Lawyer today and get hands-on advice and solutions to real estate law dilemmas.
[line]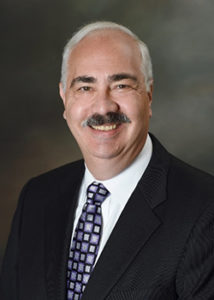 NORMAN W. GUTMACHER is a partner in the Cleveland, Ohio office of Benesch, Friedlander, Coplan and Aronoff LLP. He focuses his practice on commercial real estate matters, particularly commercial leasing, commercial development, acquisitions and divestitures, real estate financing, legal opinions and AIA contract matters. His practice is national in scope, often representing national chains and franchisees.
Norm is an active Fellow of the American College of Real Estate Lawyers (ACREL) and is a current member of its Leasing Committee, Insurance Committee and Practice Technology Committee. He is a past member of ACREL's Board of Governors, as well as a past member and past Secretary of its Executive Committee. Norm is the former Chair of ACREL's Leasing Committee and the former Co-Chair of its Innovation & Practice Committee. Norm also is a member of the Real Estate Sections of the American, Ohio State and Cleveland Metropolitan Bar Associations. Since 1987, Mr. Gutmacher has been an active member of the Northeast Ohio Chapter of the Juvenile Diabetes Research Foundation and has served as an officer and director in the organization. Norm is a 1971 graduate of the University of Cincinnati College of Law, where he was Order of the Coif, and a 1968 graduate of The Ohio State University.
This material is adapted from presentations by the author to the American College of Real Estate Lawyers in October, 2017 and to the TexasBar CLE in July, 2018.