The title of this article is from Oscar Wilde's play, The Importance of Being Earnest (1895).
Wilde's immutable proposition is of great importance to those of us engaged in the adversary system. We are concerned about ethical advocacy, witness "coaching," cross-examination, the limits of human memory and perception, and, as the oath puts it, "the truth, the whole truth, and nothing but the truth."
I've ruminated on lawyers and truth during my pandemic-induced home confinement.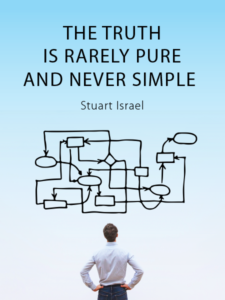 When stuck in one's basement—spared commuting, meetings, and court appearances, and other time-consuming inefficiencies of the way things used to be—one has time for—and to write about—ruminations.
1.
The lawyer's obligation to the truth is addressed in the American Bar Association Model Rules of Professional Conduct (MRPC), the similar Michigan RPC, and other "ethics" codes and rules for lawyers.
Truth is an important consideration in meeting the obligations addressed by MRPC 1.6,3.3, 3.4, 4.1, and 8.4 and the comments accompanying those rules. I expect you will reread the rules and comments soon, but for now I summarize: a lawyer is obligated to the truth—within limits.
The Practical Lawyer
CLICK HERE for the free download of the full article, which was originally published in ALI CLE's The Practical Lawyer.
Subscribe to the print or digital version of The Practical Lawyer today.